Happy Chrismukkah all!
As you probably gathered I have a little obsession with the O.C. so for the second year in a row I've written a little ditty for Chrismukkah. I don't really care about the religious aspect of these end-of-the-year festivities 'cause as far as I can tell what really matters is that you're sharing happiness in the good company of family and friends. Since I seem to have a knack of spreading happiness via my willingness to make an ass of myself, I figure why not do it with song. Happy Chrismukkah or whatever it is that you celebrate and thanks for stopping by this year.
Follow the link for the tune
.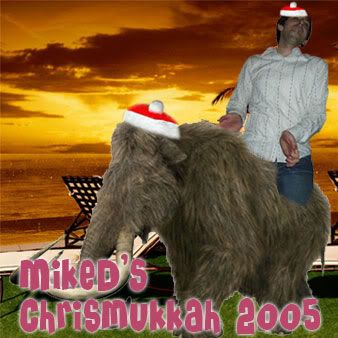 P.S. I should have at least one more post this year—a list of the best albums and songs I came across.